While the world is fretting about weight loss by paying off their bills at various slimming products, we bring to your some healthy and simple weight loss tips that will help you lose weight naturally.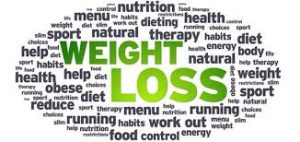 Here are few tips on weight loss:
Drink lots of water
A minimum of 7-8 glasses of drinking water is a must, on a daily basis. It keeps you hydrated and ends your hunger outbursts as a whole.
Have a great walk
A regular walk in the morning and evening helps you to get rid of those calories from your bodyand give you a perfect shape you have been craving for. So, don't lag behind. Walk, walk and walk away, while you enjoy nature to the fullest.
Exercise well
If you like the idea of working out, itís time you hit off some exercise routines for the day. Regular exercise is the best way to lose weight and stay healthy.
Reducing food intake
The worst mistake is reducing the intake of food as it adds on to weight gain rather than weightloss. Prefer healthy foods and leafy green vegetables that will assist you in losing weight without having to starve yourself.
Share your meals
The perfect way to avoid those extra calories is simply by sharing it with others.What more? you can share the bill as well without having to worry about gaining that extra few pounds.
Dance if you should
Research suggests that those who dance to the music for hours, or at least to their heart ís content, tend to have better-toned bodies than their counterparts. Next time, the music turns on, just whirl and spin away to glory.
Engage yourself
Try to be occupied with things to keep off those bored moments where you crave for food. When you get involved in some work or the other, chances are that you will relatively eat less.
Have a smaller plate
The very feeling of eating more comes when there is extra space on your plate.Next time, just grab a smaller plate and have your meals with full contentment.
Fix a meal time
This will help you keep off from those long cravings for the meal times where you can munch away to glory on your favorite foods. Also, try to avoid junk foods as it contains unwanted calories.
Be patience
The key to weight loss is patience. Be patience that things are going to work out in your favour and watch the magic unfold with your clever psychological hack!