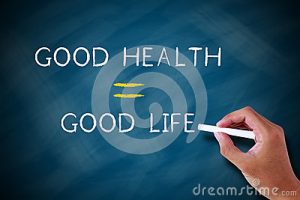 When you think of health, you might think about various ways to stay healthy, such as cancer prevention, vaccines and hand-washing. Good for you! The choices you make every day go a long way toward promoting adult health.
It's equally important to pay attention to your signs and symptoms. Know which health warning signs merit medical attention. These might include unexplained weight loss, changes in bowel habits, shortness of breath and sudden headaches.
And of course, regular physical exams and health screening tests are an important part of preventive health care. Know which screening tests you need and how often to have them done. Early detection can be the key to successful treatment
Dental care
Regular dental care is an important part of oral health. Having healthy teeth and gums isn't a given, though. Brush up on daily dental care tips, and know which signs and symptoms deserve a dentist's attention.
Also consider common dental care questions. Should you use an electric toothbrush or a regular toothbrush? Does whitening toothpaste really work? Should your dental care include fluoride treatments or dental sealants? How often should you visit the dentist for professional dental cleanings? What can you do about bad breath?
Dental care counts. Take charge of your dental care today!
Skin care
Proactive skin care can help keep your skin youthful and healthy. Start with skin care rule No. 1 — protect yourself from the sun. When you're outdoors, wear protective clothing and use generous amounts of sunscreen. Then consider other skin care basics, such as avoiding strong soaps and managing stress.
Of course, skin care goes beyond sunscreen and daily cleansing. Understand the risks and benefits of tattoos and piercings, including the latest tattoo removal techniques. Know the ins and outs of sunless tanning products. Find out the best ways to treat acne. Consider whether laser hair removal is right for you.
Whatever your skin care needs, count on reliable information to help your skin look its best.
Nail care
Take a close look at your nails. Are they strong and healthy looking? Or do you see ridges, dents, or areas of unusual color or shape? Proper nail care is important, whether your nails are healthy or in need of special attention. Consider nail care tips, including how to keep your nails clean and trimmed and why moisturizing your nails can be helpful.
If you rely on manicures to keep your nails looking good, know what to expect from your nail care technician. If you have weak or brittle nails, understand the do's and don't s of various nail care products. If you tend to bite your nails, think about what fuels the behavior.
Remember, basic steps can go a long way toward keeping your nails healthy.
Eye care
Do you include eye care in your overall health care? If you're seeing clearly, it's easy to overlook routine eye care — but it's still important. Regular eye exams can give your eye care specialist a chance to help you correct or adapt to vision changes, as well as detect eye problems at the earliest stage.
If you wear glasses or contact lenses, you might be considering laser eye surgery as part of your eye care. Understand who's a good candidate for eye surgery, as well as the risks and benefits of surgery.
It's also important to think about common vision problems as you age, such as difficulty reading small print, cataracts and glaucoma. Knowing what's normal — and what's not — can help you know when you need special eye care.
Sleep
It can be tough to get a good night's sleep. Work, household responsibilities and family commitments sometimes take priority over sleep. Factor in a partner's snoring or unexpected challenges, such as financial worries or an illness, and quality sleep might be even more elusive. Still, you're not doomed to toss and turn night after night.
To improve your sleep, consider simple self-care tips — such as sticking to a sleep schedule and relaxing before bed. If you're thinking about using a sleep aid, know what you're getting yourself into. Over-the-counter sleep aids can be effective for an occasional sleepless night, but they're not meant for long-term use.
Don't assume that a good night's sleep is only a dream. If sleep remains elusive, ask your doctor about other treatment options.