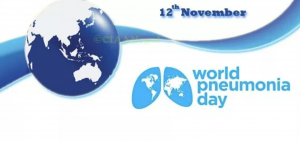 Pneumonia is a lung infection that affects one or both lungs. It can be triggered by bacteria, virus or fungi and causes inflammation in the lung's air sacs that make it difficult to breathe. Pneumonia can range from a mild infection to being a life threatening condition. This severity depends on the age and general health of the patient along with the cause of the inflammation and type of infection.
Pneumonia can be classified in many ways.
There are three main types of pneumonia based on the type of microbe that causes the infection; bacterial, viral and mycoplasmic pneumonia.
Bacterial Pneumonia: Streptococcus pneumonia is the most common cause of bacterial pneumonia. It can affect people at any age and can develop on its own or be triggered by flu. A weak immune system increases the risk of suffering from this condition. Breathlessness and pain while breathing are some of the symptoms associated with this type of pneumonia.
Viral Pneumonia: When it comes to young children and the elderly, pneumonia is often caused by respiratory viruses. This type of pneumonia is short lived but the virus that triggers the infection can be fatal. Viral pneumonia can be extremely harmful to pregnant women and individuals with heart or lung issues.
Mycoplasma pneumonia: This is also known as atypical or walking pneumonia. It affects people of all age groups but is commonly seen in cases where the patient is below 40 years of age. Mycoplasma pneumonia cases are usually mild with a persistent cough being the most prominent symptom.
Pneumonia is not always caused by microbes. Aspiration pneumonia can be contacted by inhaling a foreign object such as food, drinks or regurgitated food into the lungs. This type of pneumonia affects the elderly and people under sedation or anesthesia. Along with breathing difficulties, it also causes a decreased gag reflex and difficulty swallowing food.
Though it is not possible to completely prevent pneumonia, the risks of contacting this disease can be easily lowered. Some of the steps you could take to lower your chance of suffering from this disease are:
Avoid close contact with people suffering from viral infections like flu, colds, etc.
Wash your hands often to prevent the spreading of viruses and bacteria.
Stop smoking and avoid exposure to second hand smoke.
Get vaccinated against the bacteria that cause pneumonia.
Get vaccinated against flu to prevent seasonal colds.
Exercise regularly and follow a healthy diet.