The patient experience is a vital consideration for healthcare providers. It spans from the quality of care provided to the ease with which patients can get in touch with medical providers and book appointments – the sum of each interaction with medical professionals. In this sense, patients are very similar to consumers of many other products and services: They desire dependability, simple, straightforward processes and generally positive results over time.
Now that we've established what the patient experience means, let's consider why it matters to your practice.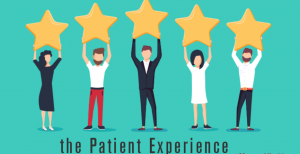 How the patient experience impacts loyalty and practice performance
Creating the best possible experience for individuals who visit your facility encourages patient loyalty, leading to more stable practice performance overall. Understanding what patients want is vital for making targeted, meaningful improvements. Common desires and preferences expressed by patients across include:
Ease of booking appointments: Many Patient Behaviour Reports highlighted how nearly one in five patients have switched primary care clinics due to the lack of online availability for booking their next visit. Considering that 62% of appointments are booked outside of regular business hours, healthcare facilities need to recognize this widespread preference and offer options that align with it.
Acceptable wait times: Many studies reported 18% of patients waited longer than they thought was acceptable to see a general practitioner in a 12-month period. Similarly, 21% had a similar sentiment about a visit with a specialist. Managing wait times can help providers improve the patient experience. One in five Reach My Doctor users sees their Doctor within 4 hours of booking their appointment.
Listening to and spending time with patients: Data shared by many reports highlighted strong overall performance among health professionals of all types in terms of listening to patients, showing respect and spending a satisfactory amount of time in each interaction. While patients already see these core elements of the patient experience as positive, there is always room for improvement.
Patients are now more empowered than ever before in terms of the tools at their disposal to select from a range of providers. From simple searches of nearby clinics and other professionals to online booking tools that make the process of setting the first appointment that much easier, patients can more easily act on their desires for a positive, consistent experience. Successfully engaging patients is critical in this context.
We offer intuitive, streamlined online tools that allow patients to easily book appointments and make sure your staff can quickly and confidently manage them as well – making sure employee perception and action can both positively influence the patient experience as well. To learn more, set up a demo today.